Economic Geography (M.A.)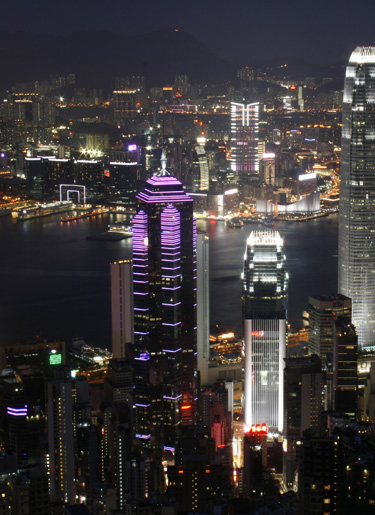 The teaching in the programme leading to a Master of Arts in Economic Geography focuses on the regional development in countries at different stages of development. You will learn to use your theoretical knowledge to explain the spatial structures of the economy, empirically investigate regional development processes and draw up sound strategies for implementing regional policy. The regional focuses of the Institute are Germany, the EU, North America, South-East Asia, China and Japan.
The Master's programme has four key thematic specialisations, which currently play a major role in the practical implementation and the scientific debate and in which the Institute of Economic and Cultural Geography has gained an international reputation: globalisation and regionalisation / entrepreneurship and enterprise creation/ knowledge and innovation / economic development and policy desig.
The Master's programme in economic geography is designed as a full-time course with compulsory attendance. Detailed information on the individual modules can be obtained from the module catalogue.
Brief explanation of the modules

M.1: Theories of economic geography
This module imparts advanced knowledge on theories of regional development and regional economic growth. The lecture gives students an overview of relevant theories, which are subsequently (in the same week) examined in greater depth in the seminar using the original literature. Each student presents one relevant article which is specified by the lecturer and discusses it at the end of the semester in a short written essay based on the discussion in the seminar. The theories dealt with here always refer to topical and relevant fields from basic and applied research.

M.2: Methods of empirical economic geography 1
The module imparts more in-depth knowledge on the quantitative statistical methods used in economic geography. These particularly include multivariate regression techniques: the objective is to acquire the ability to make independent decisions about the range of methods to be used for different specialist issues and to master the corresponding techniques and software packages.

M.3: Policy design in theory and practice
Students acquire more in-depth knowledge on the policy design of economic spatial systems on different levels of scale. The lectures deal with the theoretical and methodological basis of the spheres of activity of economic policy with a spatial implication, which is consolidated in the seminar with the aid of concrete practical examples from Germany and abroad. The module teaches students specialist skills which are especially important when dealing with the practical aspects of regional policy, economic development, cluster and innovation policy or the promotion of start-ups, for example.

M.4: Methods of empirical economic geography 2
Seminar A (application of quantitative empirical methods) focuses on the ability to independently select empirical methods, apply them and interpret the results. The module also teaches students to identify and process secondary data, and analyse them by means of quantitative empirical methods. The knowledge gained is then implemented by producing and presenting an academic study. Seminar B offers a choice between different advanced methodology courses, e. g. GIS or qualitative social research. The content depends on the course chosen.

M.5: Semester abroad / M.6: Internship abroad
The third semester is intended to be spent studying abroad or completing an internship abroad.

M.7-1 and M.7-2: International Seminar in Economic Geography (ISEG)
The International Seminar in Economic Geography (ISEG) takes place every semester; over one week, internationally renowned researchers give a daily lecture in English. Economic geography students attend the ISEG twice.

M.8: Internship A six-week internship is mandatory. It may also be completed in combination with the semester abroad.

Minor in economics

Students who completed a Bachelor programme in a geography-related discipline must take the minor in economics.

They can select courses from one of eight specialisations. The specialisation must be selected in consultation with the academic advisory service of the School of Economics and Management. The choice of modules and the allocation of courses are specified by the School of Economics and Management. Students may change their specialisation once during the course, but the 25 CP they have to achieve must be from one single specialisation.

The eight specialist disciplines are:

Economic Policy and Theory
Empirical Economics and Econometrics
Environment and Development
Finance, Banking & Insurance
Health Economics
Accounting, Taxation & Public Finance
Strategic Management
Information and Operations Management

Minor in applied regional science

Students who have completed a Bachelor programme in an economics-related discipline must take the minor in applied regional science.

In addition to modules in applied economic geography, this minor contains a practical introduction to thematic cartography and (as a compulsory option) an advanced course on location assessment with the aid of geographical information systems.
Examinations: dates, registration and information
From October or April you will find here the exam dates for the courses in geography (without minor subjects).
Mobility – studying abroad
Mobility while you study
Spend time abroad
1 or 2 semesters spent studying abroad, exchange programmes and cooperations with partner universities of the Faculty of Natural Sciences
The Master's programme in Economic Geography envisages that students will spend time abroad during the 3rd semester. Students can choose between studying abroad and completing a longer internship abroad.
Completing your degree and career prospects
Master thesis
Career fair (Institut of Economic and Cultural Geography)

In the job exchange of the institute you will find job offers, internships and student jobs:

Career prospects and fields of employment

Graduate survey of the institute [only in German]:

Die Ergebnisse der Absolventenbefragung des Institutes bestätigen, dass Absolventen des Masters Wirtschaftsgeographie aus Hannover hervorragende Berufsperspektiven in den unterschiedlichsten Gebieten haben – sowohl im öffentlichen Bereich als auch in der Privatwirtschaft. Zu den Tätigkeitsfeldern gehören unter anderem:

Projektleitung und -entwicklung
Wirtschaftsförderung
Forschung
Consulting
Standortplanung
Stadt-, Regional- und Umweltplanung
Statistik, Erhebungen
Software, GIS, IT



Zudem zeigt die regelmäßige Befragung, dass sie sich aufgrund ihrer komparativen Stärken gegen andere Absolventen durchsetzen können. Ein studienbegleitendes Pflichtpraktikum und ein aktives Alumni-Netzwerk fördern die Wettbewerbsfähigkeit der Absolventen und erleichtern den Einstieg ins Berufsleben. Einzigartig für den Wirtschaftsgeographie-Standort Hannover ist der aktive Alumniverein WiGeoH, den es seit 2016 gibt, und der regelmäßig Berufsinformationsveranstaltungen für Studierende anbietet.
LECTURERS AND INSTITUTES INVOLVED WITH THE DEGREE PROGRAMME
PROGRAMME COORDINATION AND ACADEMIC ADVISORY SERVICE
Academic advisory service
Programme coordination and advice on admission issues