Outgoings
Students at Leibniz University Hannover who are planning a stay abroad can obtain lots of useful information from the International Office. A stay abroad can take many different forms: a semester or a year spent studying, an internship, a final thesis or doctoral research. The International Office is your main point of contact for stays abroad and assists you with everything that this involves.
Each degree programme offered by the Faculty of Natural Sciences provides specific information on mobility options in that particular programme: please take a look at the mobility page for your degree programme, which contains all the information you need.

Exchange programmes and partner universities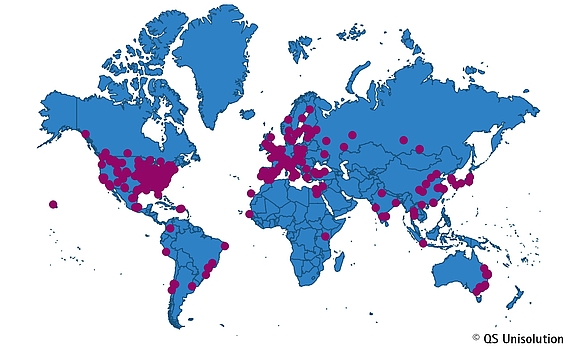 Partner universities of the Faculty of Natural Science
Interactive map with with various search functions
degree programme
exchange programme
faculty
land
partner universities
Please enter the "Programme", your "Faculty" and your "Subject" to get an overview of the possible cooperations. Further choices are optional. Via "Relations" you will receive detailed information and details about available places.
Qualification offers with international orientation
Language courses and tests
Scientifically oriented English-language qualification offers