Biochemistry (B. Sc.)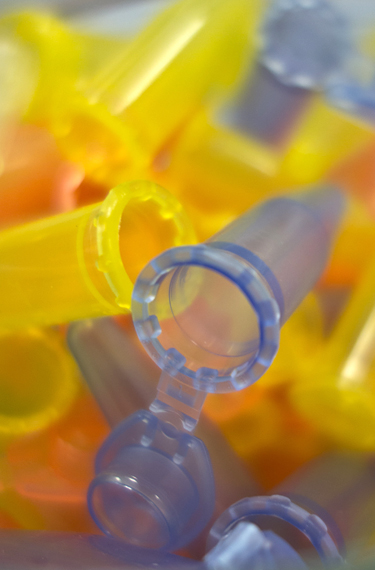 Biochemistry stands at the intersection of the classical subjects of chemistry, biology and medicine. With metabolic biochemistry and molecular biology in particular, biochemistry works to understand and explain the phenomena of life from the molecular level. Therefore, biochemists are involved in the scientific investigation of life processes in research as well as in the application of these findings in clinical and industrial settings.
Students earn an understanding of chemical and biochemical principles. They are able to apply the essential biochemical and molecular biological methods to scientific questions and are aware of the fundamental social importance of the subject.
One degree programme, two universities
Leibniz University Hannover, together with the Hannover Medical School, offers the consecutive degree programmes Bachelor of Science Biochemistry and Master of Science Biochemistry. Leibniz University with the Faculty of Natural Sciences is in charge of the Bachelor's degree programme in Biochemistry.
---
Please note: This programme requires German language proficiency.
This degree course's language of instruction is German. Full details of the degree course are available only in German.
Formalities and regulations
The regulations concerning the course of a degree programme and examinations are described and legally binding in the examination regulations (PO). The PO regulates the examination requirements and procedure. It specifies the modules as well as the number and type of examinations, the registration and examination periods and the rules for cancelling examinations.
The admission regulations define admission requirements in detail. Both are legally binding documents, only published in German.
Involved Facilities and institutes
Who offers advice?
Degree programme coordination and subject-specific study course advice
Address
Carl-Neuberg-Str. 1
30625 Hannover
Address
Carl-Neuberg-Str. 1
30625 Hannover