Areas of research and scientific education
Section fruit science
The fruit science section raises pome fruit, stone fruit and small fruit crops in modern orchards on a total of about ​​6.9 hectares. The orchards are cultivated according to current regulations for integrated fruit production in the open field, under rain shelters or in a greenhouse. The spectrum of experiments ranges from single fruit and single tree manipulations to field trials that serve to upscale results obtained in laboratory investigations to practical conditions. In field trials, the effects of plant growth regulators, foliar fertilizers or irrigation treatments on fruit growth and fruit quality are investigated. Experiments in the protected environments focus on non-destructive fruit growth measurements, determination of xylem and phloem flows for establishing water balances on an individual fruit basis, the induction of russeting by manipulating surface moisture and on the relationship between fruit transpiration and calcium uptake.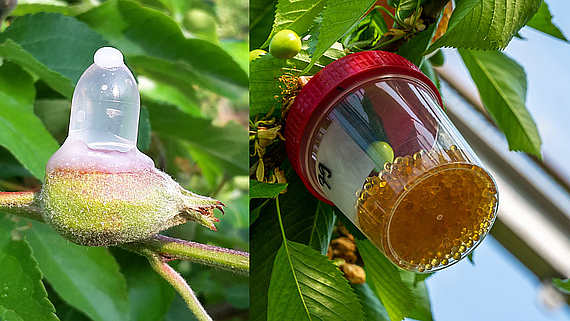 Section vegetable systems modelling
The vegetable systems modelling section conducts field experiments on ecophysiological and production technology oriented problems on an area of ca. 13 hectare. Central to this research is the analysis genotype x environment x mangement (GxExM) interactions on canopy level. Therefore, our experiments are usually plantzed, cultivated and harvested as multifactorial plot experiments. Frequently they are part of national (BRIWECS) or international research consortia (ECOFE). Modern measurement technology allow the collection of large data sets for modelling GxExM interaktions as a basis for improved management strategies, e.g. to enhance water and nutrient use efficiency or yield stability and resilience under the influence of increased climate variability.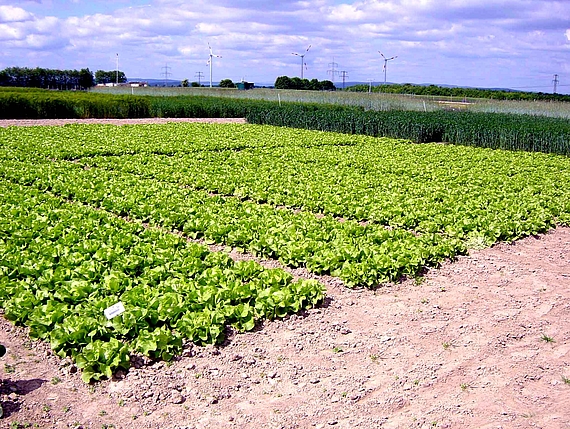 Section woody plant and propagation physiology
The section woody plant and propagation physiology makes use of field areas in Ruthe in order to cultivate woody mother plants for cutting propagation and to evaluate the quality and stability of plants derived from vegetative propagation. Most importantly, since 2008 one of the three reference areas of the BMBF funded joint project Projekts BonaRes-ORDIAmur (Overcoming Replant Disease by an Integrated Approach) is located in Ruthe. On these reference sites which are listed in the catalogue of long-term field experiments of the BonaRes Centre members of the plant family Rosaceae were replanted biannually in four replicates each to induce the replant disease. These sites are valuable, since they offer well characterized replant and virgin soils for various further analyses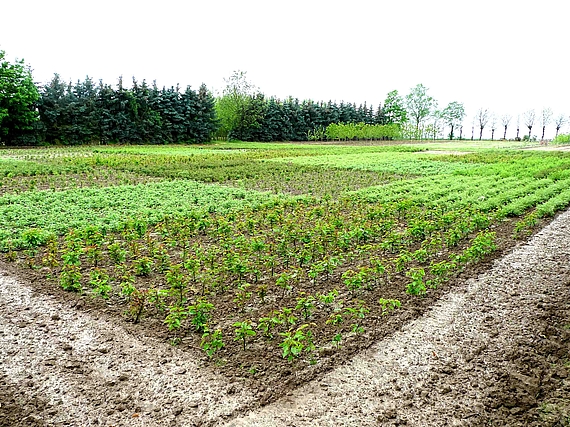 Section molecular plant breeding
The molecular plant breeding section investigates morphological and physiological traits in roses cultivated at the Ruthe station. A major area of research is the analysis of quantitative traits and effects of the environment for which the Ruthe station is important as an alternative environment to the Herrenhausen campus. The genetic complexity of disease resistance as well as developmental traits are analysed by means of genome wide association studies with high density SNP-arrays to identify genomic regions carrying QTLs for these traits. Furthermore, field plots support the conservation of genetic resources for future use in genetic projects.