HANNOVER SCHOOL OF NANOTECHNOLOGY (HSN-SENSORS)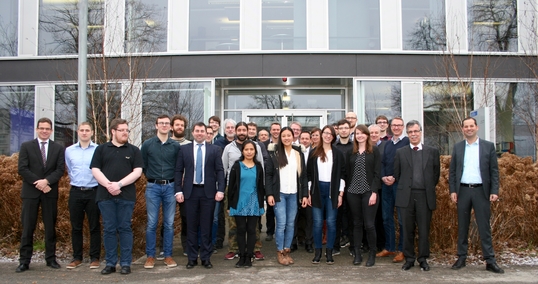 The Hannover School for Nanotechnology hsn-sensors is an educational and research college for doctoral students from the fields of chemistry, physics and engineering. The programme is funded by the state of Lower Saxony.
Research topics of nanotechnology are studied in interdisciplinary projects with a focus on the smallest sensors in the nanometer range. These nanosensors are often based on different measuring principles than conventional sensors and can be used for various new applications, for example in biomedical research and biomedical engineering.
hsn-sensors is located in the Laboratory for Nano- and Quantum Engineering. Hannover University of Applied Sciences and Arts is another partner.
Speaker: Prof. Dr. Rolf Haug, Institute for Solid State Physics
Duration: 2016-2020