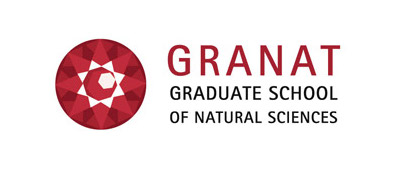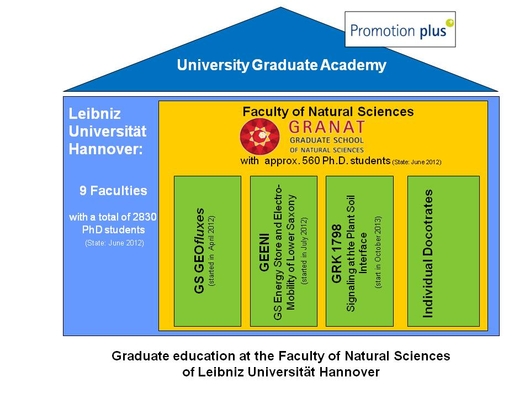 The Graduate School of Natural Sciences (GRANAT) was established at the Faculty of Natural Sciences of Leibniz University Hannover in 2009. It supports the institutes of the faculty in the promotion of young scientists. In addition to the general offers of the Graduate Academy, GRANAT organizes specialized and career-relevant advanced training courses and qualification offers for all doctoral students as well as for all young research scientists of the faculty and the Hannover Medical School.
In the meantime, GRANAT has also become an umbrella organisation for doctoral student training at the Faculty of Natural Sciences. GRANAT, in collaboration with the graduate academy and the institutes of natural science, is responsible for promoting individual doctorates and as well as the faculty's structured doctoral programmes.
It is the goal of GRANAT to support the education of all doctoral students of the Faculty of Natural Sciences to become excellent young scientists who can successfully survive in the international scientific environment.
MANAGEMENT OF GRANAT
Dr. Barbara Höft-Lessdorf
Office hours
nach Vereinbarung Mo.-Fr. 8.30-13.30 Uhr
Address
Herrenhäuser Straße 2
30419 Hannover
Dr. Barbara Höft-Lessdorf
Office hours
nach Vereinbarung Mo.-Fr. 8.30-13.30 Uhr